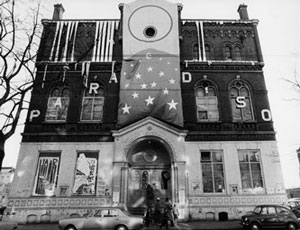 Hans Frisch
"Levend Objekten Sjoo :
Paradiso 4/1/69"
No idea about the lineage of this record or the artist involved. Picked it up in Europe about seven years ago. Very little in the way of info on the actual record. What I can say is this sounds like a monster of post-Fluxus/free-hippie flotsam. Recorded at the famed Paradiso in Amsterdam circa 1969- this one sounds like outtakes from Cherry's sessions for Jodorowsky's Holy Mountain. Flutes, insane tribal drumming ala Psychedelic Underground, electronics. All you could ask for in a record, right?
TOTALLY RARE AND RECOMMENDED!
Hans Frisch